Opportunities
"How do I get involved?" In addition to our weekly Sunday worship services, we are a growing, loving, and caring congregation. We have many opportunities of different kinds. If you are looking for ways to build meaningful relationships with others in an environment of faith, Crossroads of Faith is not just a church you can attend or join. You can belong. You can be included. Take a look to see what you may be interested in. Check back regularly to stay informed of all our new opportunities.
Additionally, if you are interested in becoming a part of one of our Teams (see below), there is a place of importance for you. Please let Pastor Mike know how you'd like to be involved.
We would also like to know... how may we pray for you? Please send us your prayer concerns and celebrations.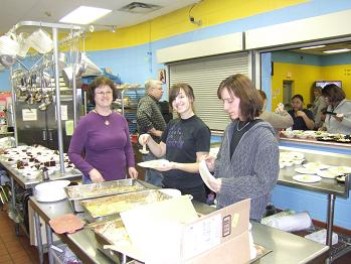 "Do all the good you can, by all the means you can,
in all the ways you can, in all the places you can,
at all times you can, to all the people you can,
as long as you ever can."
- John Wesley, founder of Methodism
Fellowship Opportunities: