Listen to previous sermons
scroll down below to the media player...
Coming up at Crossroads of Faith
Pastor's upcoming sermons...
March 5
Sermon: Our Birthplace
Scripture: John 3: 1-17
March 26
Sermon: Extravagant Love
Scripture: John 12: 1-8
March 12
Sermon: Do We Have Peace
Scripture: Romans 5: 1-11
March 19
Sermon: Are Ours Eyes Open
Scripture: John 9: 1-12
April 2 - Palm Sunday
Sermon: Time to Praise
Scripture: Matthew 21: 1-11
April 7 - Good Friday @ 7p.m.
Sermon:
Scripture: 16 Tenebrae Readings
April 9 - Easter Sunday
Sermon: Raised in Hope
Scripture: John 20: 1-18
Check out our previous services on YouTube. Just click on the link below.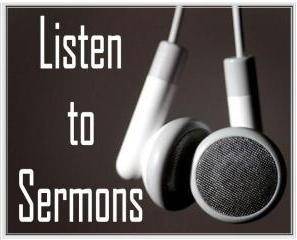 Sermon Archives
NEW: You can use the player below to listen to uploaded sermons.
*New sermons will be added as the recordings become available. Thank you for your patience.