Listen to previous sermons
scroll down below to the media player...
Coming up at Crossroads of Faith
Pastor's upcoming sermons...
November 6 - All Saints Sunday
Sermon: The Right for an Argument
Scripture: Luke 20: 27-38
November 27 - First Sunday of Advent
Sermon: The First and Greatest Commandment
Scripture: Matthew 22: 37-40
November 13 - 23rd Sunday after Pentecost
Sermon: A New Creation
Scripture: Isaiah 65: 17-25
November 20 - Christ the King Sunday
Sermon: Who is Our King?
Scripture: Colossians 1: 11-20
December 4
Sermon:
Scripture:
December 11
Sermon:
Scripture:
Check out our previous services on YouTube. Just click on the link below.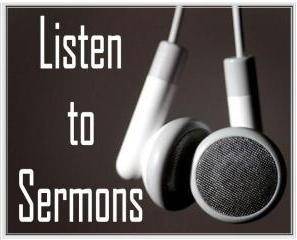 Sermon Archives
NEW: You can use the player below to listen to uploaded sermons.
*New sermons will be added as the recordings become available. Thank you for your patience.