Please Note
When you
create an account and log-in,
you will be able to select where you wish for your donation to go: general fund or building fund.
Thank you
for supporting Crossroads of Faith!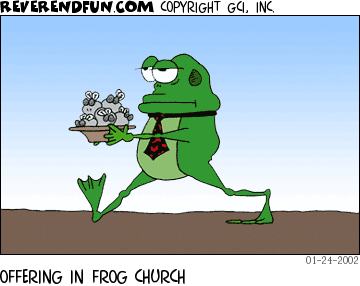 Why should I tithe? Check out the video below:
Dave Ramsey, financial expert and teacher for Financial Peace University asks, "Dream with me for a few minutes. What would it look like if your church - your entire congregation - was filled with passionate, loving, outrageous givers? What could you accomplish in your community? What could you accomplish around the world?"
If you are interested in learning more about your finances, how to be prepared for unexpected financial events and emergencies, why God wants His people to give, how to become a good steward, Scriptural guidelines for handling money, how to teach your children to be givers, and/or why we should give to worthy causes, consider signing up for FPU. Talk to Pastor Tom if you would like more info about this class.