Read through the Bible (self-study)
Does your "bucket list" include reading through the bible? Or have you done it before and want to delve in again? Try this reading schedule (or click the One Year Bible Blog widget below) to help yourself make a plan. Visit everyday to keep it up :-)
Note: This plan, from the One Year Bible, is just one of many plans you could use to read through the bible. Contact Pastor Tom or look here if you are interested in others.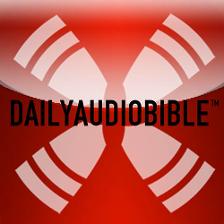 Other Classes
Watch for more info in the future.
Financial Peace University
This 9-week course, taught by Dave Ramsey, is facilitated here at Crossroads of Faith by Pastor Tom. It provides a practical way to rethink our financial lives regardless of age or income level. We truly believe that this class has the power to transform your life and more than that, it provides you with information that can significantly help you in your relationship with family and friends.
To find out more information or when our next class is beginning, click to find more information or register here.
Want to start a group?
If you have an idea to start a small group, let us know!
We can connect you with people who may be interested in joining.
Looking for a certain verse? Look no further! Search the bible in 21 English translations from King James to The Message. Also search in Spanish or other languages in addition to the English translations.