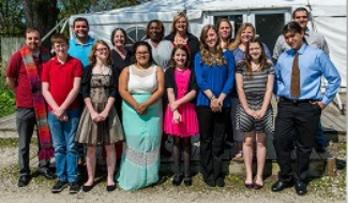 Previous Crossroads Confirmation Classes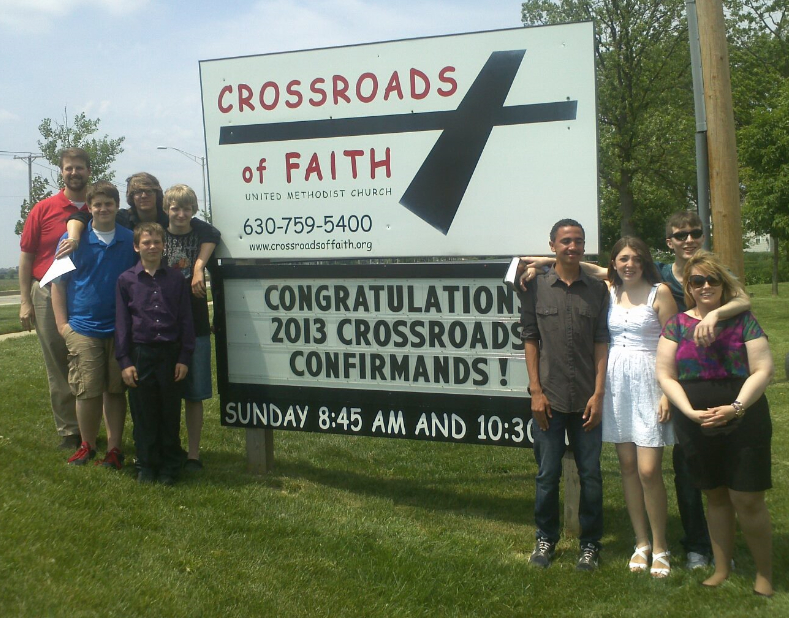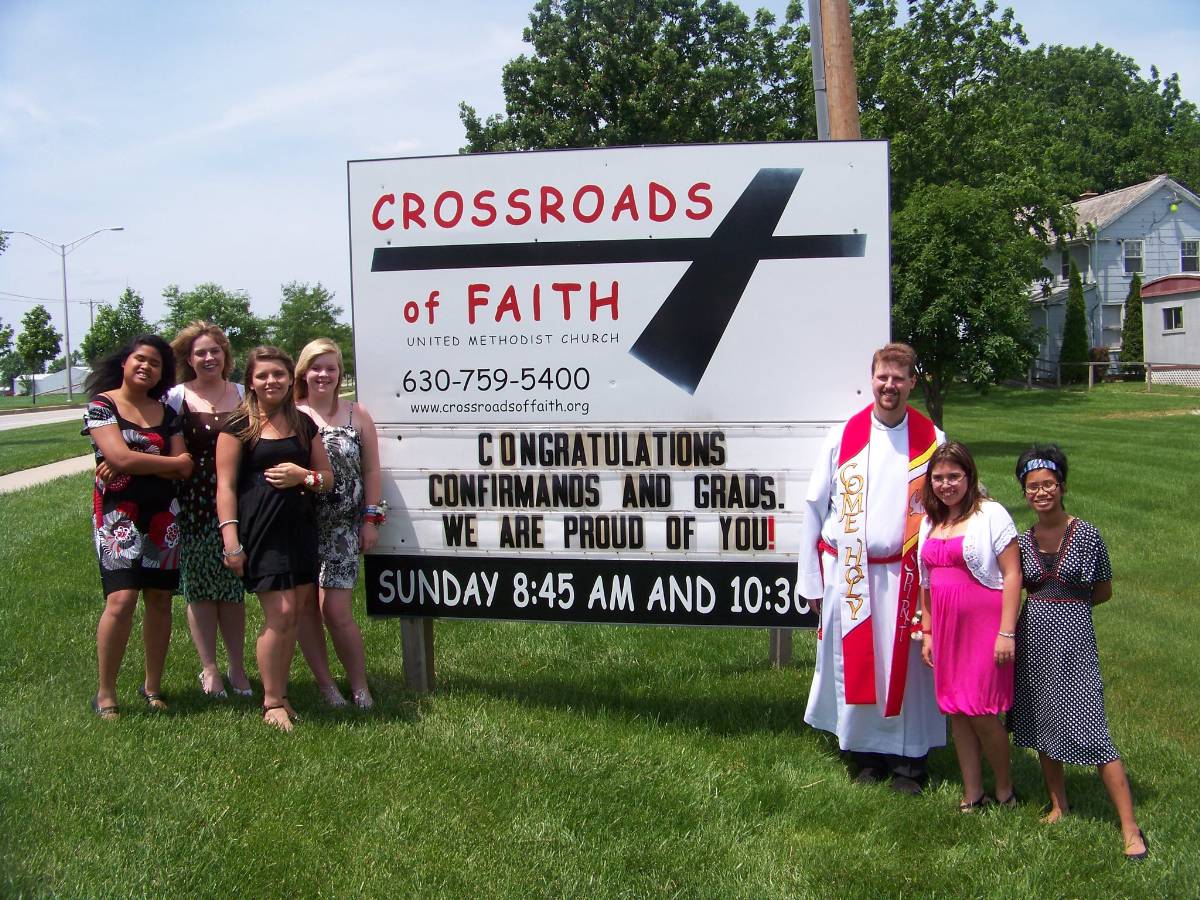 (class of 2013-top left; class of 2011 - top right)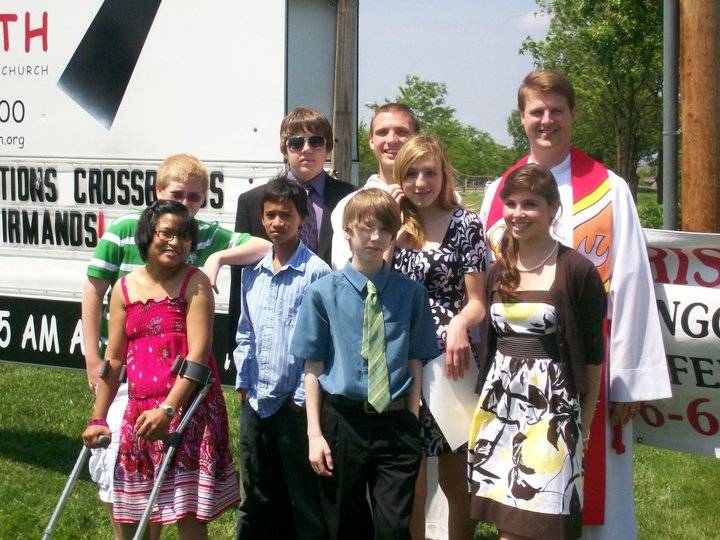 (class of 2010- above)
Youth Group
Sunday morning - 9:45am-10:30am at McDonalds on Weber Rd., south of I-55 in Romeoville. Current study is Get Uncomfortable.

Sunday evening - 5pm-7pm. Studying Philippians, Colossians, and 1&2 Thessalonians
Bring your friends for a great time! We have great discussions, play games, and enjoy food!
Children's Church
Each Sunday, there are opportunities for youth to gather with one another and learn together.
Kindergarten through 5th grade meet in the Education Building from 9:45am-10:30am. Current curriculum is Deep Blue.
A nursery is available during both morning worship services as well.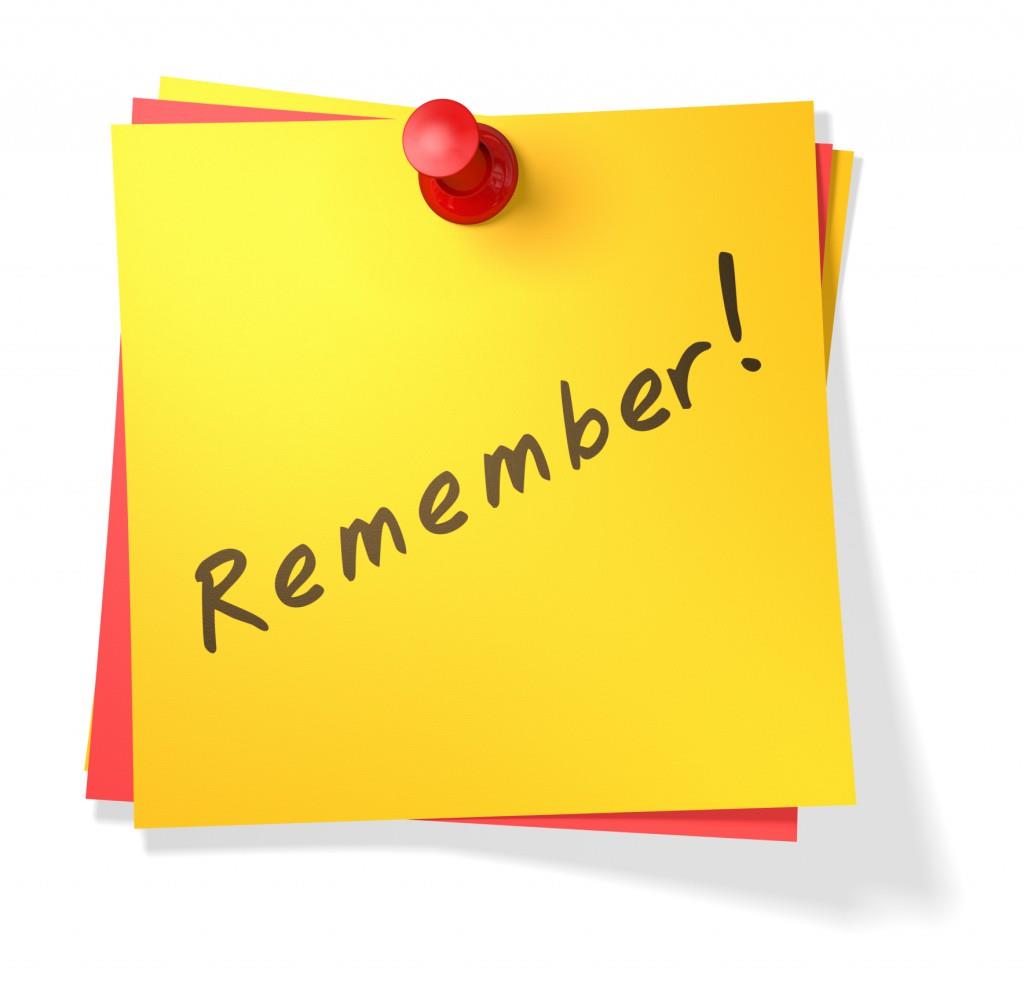 Volunteers are needed to sign up to provide food for our Sunday evening youth group. A calendar for signing up will be available in the back of the sanctuary by the cafe table. Or feel free to contact our Youth Director,

Emily

.